Blue Lotus Ayurveda
Ayurveda and Panchakarma Clinic & Day Spa
We are the first Ayurveda and Panchakarma Clinic & Day Spa located in the city of Asheville, surrounded by the Blue Ridge Mountains of Western North Carolina. We offer individualized Ayurvedic health care, Ayurvedic therapies, and Panchakarma, with great attention to personal customer service. Your health is our commitment!
Vishnu Dass, A.D., LMT, NTS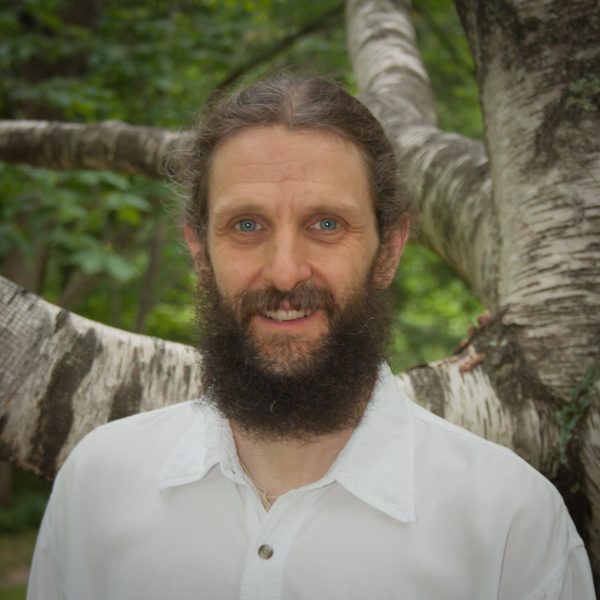 Vishnu Dass, AD, is recognized at the Ayurvedic Doctor level of Professional Membership by the NAMA (National Ayurvedic Medical Association) and has 17 years of full-time clinical experience. He started studying Ayurveda in 1992 under the guidance of Dr. Vasant Lad, renowned Ayurvedic physician and teacher (on the picture below, visiting our clinic in May 2009). He was one of the first students to successfully graduate from the Advanced Studies and the Clinical Training Program at the Ayurvedic Institute in Albuquerque, NM. He was also trained and worked at the Ayurvedic Institute Panchakarma Department under Dr. Lad's supervision.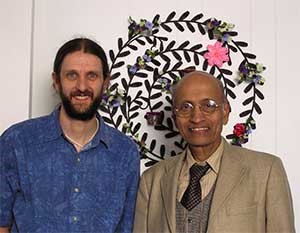 He is a highly skilled clinical herbalist who specializes in both the treatment and prevention of disease, and has experience treating digestive disorders, skin diseases, allergies, arthritis, auto-immune diseases, hypertension, diabetes, women's health issues, anxiety, depression, insomnia, musculoskeletal disorders and many other ailments. His holistic approach enables him to create individualized programs, specifically tailored to your particular needs, integrating into your Ayurvedic consultation nutritional and lifestyle counseling, herbal treatments, and pressure point (marma therapy), as well as other Ayurvedic therapies, depending on your specific situation, goals, and needs. He is clinically trained to offer authentic Panchakarma detox programs, and personally guides and supervises your process throughout your treatments.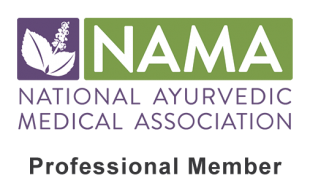 Vishnu Dass is also a graduate of the New Mexico School of Natural Therapeutics in Albuquerque, NM. He had previously studied with herbalist Michael Tierra at the American School of Herbalism in Santa Cruz, CA. He is a former Board Member of the National Ayurvedic Medical Association (NAMA) and was granted a Lifetime Professional Membership for his service on that Board.
Vishnu Dass also offers lectures and workshops on Ayurveda and yoga philosophy for various clinical herb schools and yoga centers and has published several articles on Ayurveda and yoga, both on local and national publications, including Light on Ayurveda Journal, New Life Journal, and Integrative Health and Healing, amongst others. His book on Ayurvedic Herbology East & West ~ A practical guide to Ayurvedic Herbal Medicine is published through Lotus Press.
Meet our Therapists
Cricket Greer, MA, LPCA, LMBT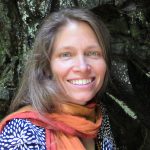 Cricket has over 25 years of experience in healing arts with a background in yoga, massage, movement, and psychology.  She studied in the Clinical Psychology graduate program at Saybrook University in San Francisco, completing her masters degree in Counseling Psychology at Goddard College in Vermont, and ran a private psychotherapy practice. She has served as adjunct faculty at Mayland Community College's Massage therapy program, teaching somatic psychology, ethics, and massage technique. Ms. Greer has been a massage therapist since 2003 and integrates Ayurvedic, Thai, Esalen, Shiatsu, and Deep Tissue modalities into her work. She has been with Blue Lotus Ayurveda since 2011 and currently leads and assists with Ayurvedic and Panchakarma bodywork therapies.
Wendy Woerner
Wendy is a Panchakarma and Ayurvedic Therapies Assistant, and has been with us since 2005. She is a graduate of the New Center for Wholistic Health and Education in Syossett, NY. As a Panchakarma and Ayurvedic therapies assistant, Wendy integrates her loving energy along with her training in Advanced Amma Therapy (acupressure) and the Trager Approach, with which she can access deep layers of the body through movement and traction. She has 15 years of experience in the bodywork field.
Kymber Owens, RYT, LMBT
Kymber is a Licensed Massage and Bodywork Therapist. She is a trained Ayurvedic massage and Panchakarma technician. She graduated from the Pensacola School of Massage Therapy, and was trained in the art of Thai yoga massage with Becky Sathre at the Vedic Conservatory. Kymber is a graduate from the Ayurveda Health Consoler Program at the Asheville School of Massage and Yoga and also studied at the Triad Yoga Institute in Greensboro, NC and is a certified yoga instructor.
Mitzi Aoyagi
Mitzi works as a Panchakarma therapist providing Ayurvedic body treatments and marma point therapies.  She completed her massage therapy certification at the Asheville School of Massage & Yoga and has studied Thai foot reflexology at the International Training Massage School in Chiang Mai, Thailand.  Mitzi's approach to bodywork is strongly influenced by her background in yoga and Ayurveda.  She has been practicing yoga since 1997 and has received advanced training in the Kundalini tradition.  The first seeds of Ayurveda were planted around that same time, and over the years, she has slowly incorporated Ayurvedic philosophies into her diet and lifestyle.  In 2014, she began working with Vishnu Dass and Blue Lotus Ayurveda and has since deepened her knowledge of herbalism, nutrition, medicated ghee/oils, and prana therapy. She is a graduate from the Ayurveda Health Consoler Program at the Asheville School of Massage and Yoga.
Danielle Rottenberg
Graduating from the California College of Ayurveda in 2008, Danielle received her education as an Ayurvedic Health Educator and certification as an Ayurvedic Yoga Therapist. She completed her studies and graduated as an Ayurvedic Health Practitioner under the guidance of Dr. Paul Dugliss of New World Ayurveda and has extensive training in traditional Ayurvedic therapies and modalities including Ayurvedic massage, shirodhara, and marma therapy, aromatherapy, and herbal medicine. As a massage therapist and a certified as a yoga teacher, she integrates a wealth healing knowledge and clinical experience into each session.
Tish Hilyer
Tish is a Certified Ayurvedic Health Counselor and Professional Member of NAMA. She studied with Vishnu Dass and is a graduate from the Ayurveda Health Consoler Program at the Asheville School of Massage & Yoga. She is also trained in Ayurvedic Bodywork Therapies. Tish is a licensed massage and bodywork therapist and has been in practice since 2007. She offers an integrative, therapeutic and relaxing massage. Tish completed her 200 HR yoga teacher training at the Asheville Yoga Center in 2005 and is currently working towards her 500 HR certification. Tish is incredibly grateful to be sharing her heart's work… bringing Yoga, Ayurveda, and Massage to the community.