Make An Appointment! Call Us at (828) 713-4266
About Blue Lotus Ayurveda
Blue Lotus Ayurveda is full-service Ayurveda and Panchakarma Clinic & Day Spa located in Asheville, North Carolina. We offer individualized Ayurvedic health care, traditional Ayurvedic therapies, and Panchakarma.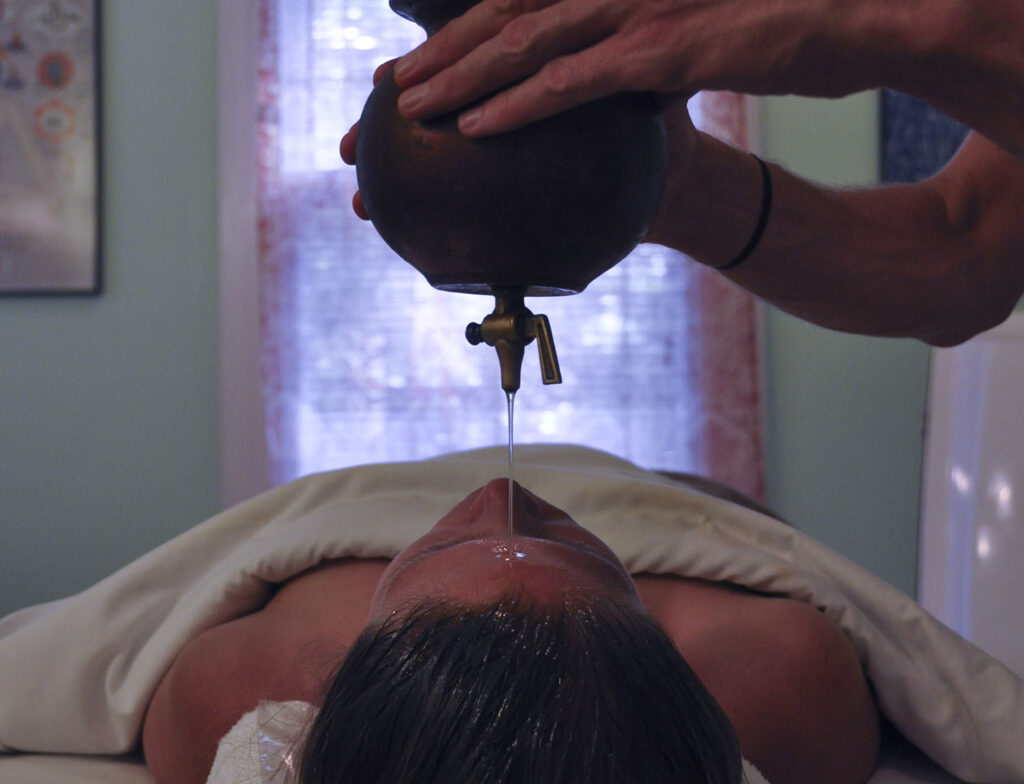 Dr. Vishnu Dass, A.D., LMT, NTS
Dr. Vishnu Dass is a Ayurvedic Doctor level of Member by NAMA (National Ayurvedic Medical Association) and has two decades of full-time clinical experience. He started studies of Ayurveda in 1992 under the guidance of Dr. Vasant Lad, world-renowned Ayurvedic physician and teacher (on the picture below, visiting our clinic in May 2009). He graduated from the Clinical Training Program (Gurukula) at the Ayurvedic Institute in Albuquerque, NM. He was also trained and worked at the Ayurvedic Institute Panchakarma Department under Dr. Lad's supervision.
He is a highly skilled clinical herbalist, specializing in both the treatment and prevention of diseases including digestive disorders, acne, eczema, psoriasis, allergies, arthritis, auto-immune diseases, gastrointestinal disorders, hypertension, diabetes, reproductive health issues, anxiety, depression, insomnia, and musculoskeletal disorders. Vishnu's holistic approach integrates in-depth nutritional and lifestyle counseling and with traditional Ayurvedic herbal treatment plan. He is a specialist in facilitating Panchakarma ~Ayurvedic detox programs.
Vishnu Dass is a former Board Member of the National Ayurvedic Medical Association (NAMA) and was granted honorary lifetime membership. He is a graduate of the New Mexico School of Natural Therapeutics in Albuquerque, and the American School of Herbalism in Santa Cruz, CA. He has been a student of yoga master, Sri Baba Hari Dass since 1992 and weaves the principles of yoga philosophy and meditation into his practice of Ayurveda.
Vishnu Dass is an author, writer and educator of Ayurveda, Yoga philosophy massage therapy and clinical herbal medicine. He serves on the faculty for the Ayurvedic Institute in Asheville NC, and the Mount Madonna Institute of Ayurveda, in Watsonville Ca. He also served as lead instructor and Dean of Education for 6 years for the Ayurveda Health Counselor programs, at Asheville School of Massage and Yoga, in Asheville NC. He also teaches at the Blue Ridge School of Herbal Medicine, here in Western North Carolina.
He is the author of Ayurvedic Herbology East & West ~ A Practical Guide to Ayurvedic Herbal Medicine is published through Lotus Press and ~Vishnu Kitchen Cookbook ~A Practical Guide to Ayurvedic Cooking.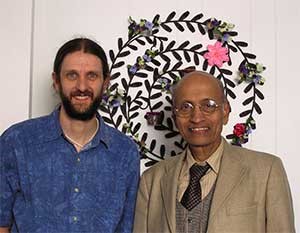 Dr. Vishnu Dass & Dr. Vasant Lad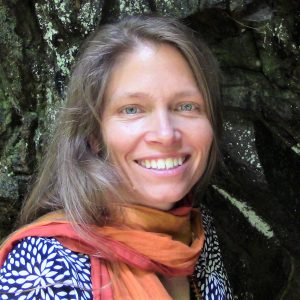 Cricket Greer, MA, LMBT, RN

Cricket has over 25 years of experience in healing arts with a background in yoga, massage, movement, psychology, and nursing. She has a master's degree in psychology and ran a private psychotherapy practice for several years. Ms. Greer has been a massage therapist since 2003 and integrates Ayurvedic, Thai, Esalen, Shiatsu, and Deep Tissue modalities into her work. She served as adjunct faculty at Mayland Community College's Massage therapy program, teaching somatic psychology, ethics, and massage technique. She is also a Registered Nurse, with experience in cardiology and psychiatric nursing. She currently works as a hospice nurse. She has been with Blue Lotus Ayurveda since 2011 as an Ayurvedic and Panchakarma bodywork therapist.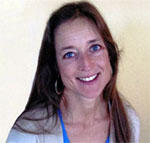 Wendy is a Panchakarma and Ayurvedic therapist, and has been with Blue Lotus Ayurveda since 2005. She is a graduate of the New Center for Wholistic Health and Education in Syossett, NY. Falling in love with Chinese medicine and the principles of wholistic healing, she then continued her studies for another year to receive her certification as an Advanced AMMA (acupressure) therapist. She has also done trainings in The Trager Approach and Thai massage, as well as other modalities. Wendy has deeply integrated the Ayurvedic teachings with her passion for aligning the body's energies. She can access deep layers of the body through movement and gentle traction. She has been a bodywork therapist since 1995.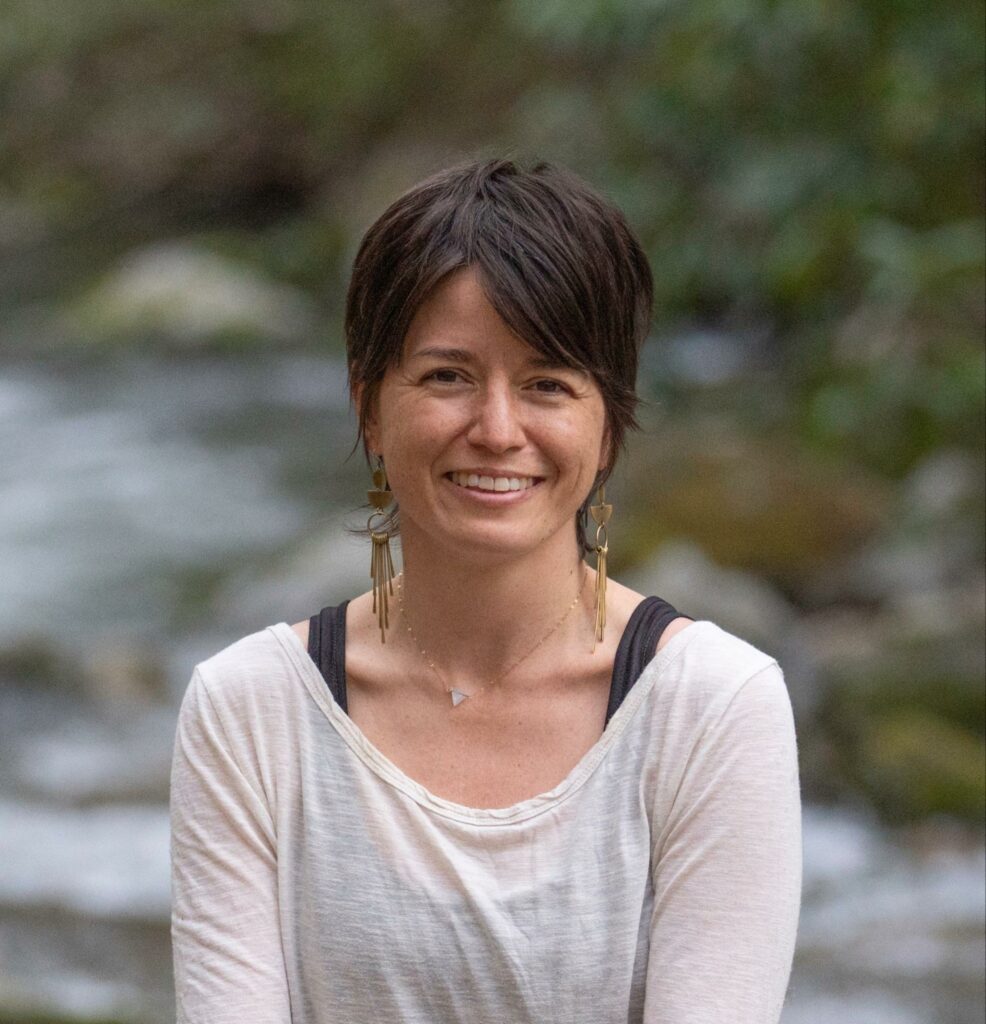 Mitzi works as a Panchakarma therapist providing Ayurvedic body treatments and marma point therapies. She completed her massage therapy certification at the Asheville School of Massage & Yoga and has studied Thai foot reflexology at the International Training Massage School in Chiang Mai, Thailand. Mitzi's approach to bodywork is strongly influenced by her background in yoga and Ayurveda. She has been practicing yoga since 1997 and has received advanced training in the Kundalini tradition. The first seeds of Ayurveda were planted around that same time, and over the years she has slowly incorporated Ayurvedic philosophies into her diet and lifestyle. In 2014, she began working with Vishnu Dass and Blue Lotus Ayurveda and has since deepened her knowledge of herbalism, nutrition, medicated ghee/oils, and prana therapy. She is a graduate of the Ayurveda Health Counselor program at the Asheville School of Massage & Yoga.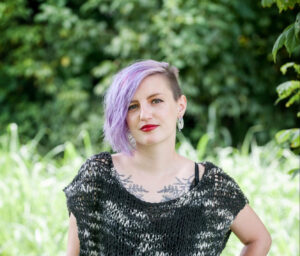 Sumaya is a Licensed Massage and Bodywork Therapist. She is a certified Ayurvedic Health Counselor, Ayurvedic massage and Panchakarma technician. She graduated fromthe Pensacola School of Massage Therapy, and was trained in the art of Thai yoga massage with Becky Sathre at the Vedic Conservatory. Sumaya is a graduate from the Ayurveda Health Consoler Program at the Asheville School of Massage and Yoga and also trained at the Triad Yoga Institute in Greensboro, NC and is a certified yoga instructor.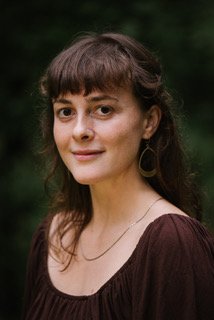 Danielle works as a Ayurvedic massage therapist at Blue Lotus Ayurveda and is a Licensed Massage and Bodywork Therapist. She graduated from the Asheville School of Massage & Yoga and completed her Yoga Teacher Training in Chiapas, Mexico. Danielle has a background in Geology, biodynamic farming, native plant conservation, and music (cello). Her bodywork is influenced by her deep connection to the natural rhythms found in nature and within our own bodies. Her studies with pelvic floor health, myofascial release therapy, breathwork, and vibrational sound therapy supports her intentional approach to bodywork.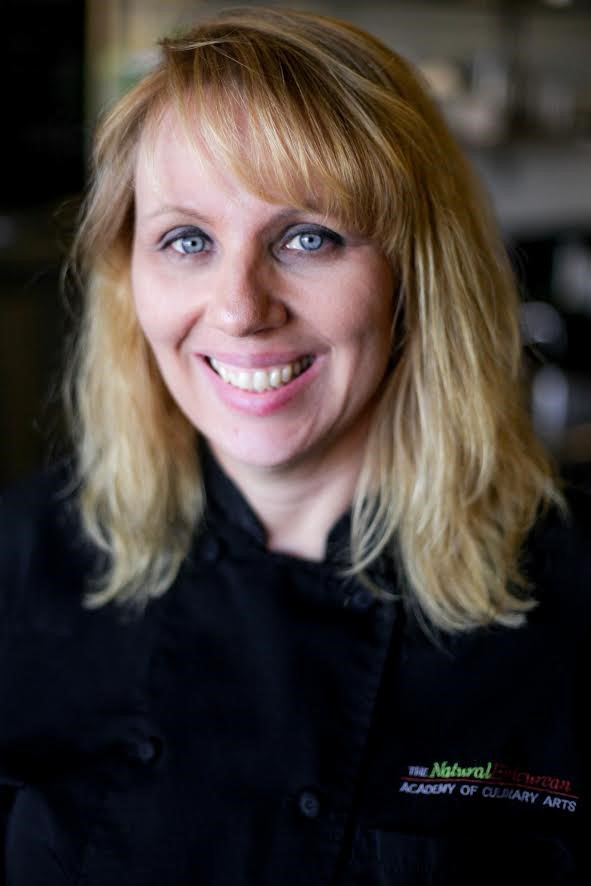 Dianne Slick is a professionally trained health supportive chef, Ayurveda Wellness Counselor, educator and expert in Raw and Living Foods nutrition. She applies her training, education and personal experience in the healing properties of food to help and support people on their journey to health and wellness. Dianne believes food is medicine. She understands that no one diet works for all constitutions. It is through her vast knowledge of plant based cooking that she is able to successfully suggest and guide individuals to the best diet and lifestyle applications to achieve their optimum health.
Dianne has taught Raw and Living Foods, Vegan Cooking, Gluten Free & Health Support-ive Baking, Recipe Development and Catering to aspiring professional chefs, as well as held positions of Head Chef and Manager at prestigious Raw Food and Juice Restaurants around the coun-try. She has had her recipes featured in Vegan Health and Fitness and LA Yoga Magazines.
Dianne is a graduate of The Natural Epicurean Academy of Culinary Arts where she re-ceived her certification in plant based cooking, is trained in Raw nutrition and is an Ayurveda Well-ness Counselor.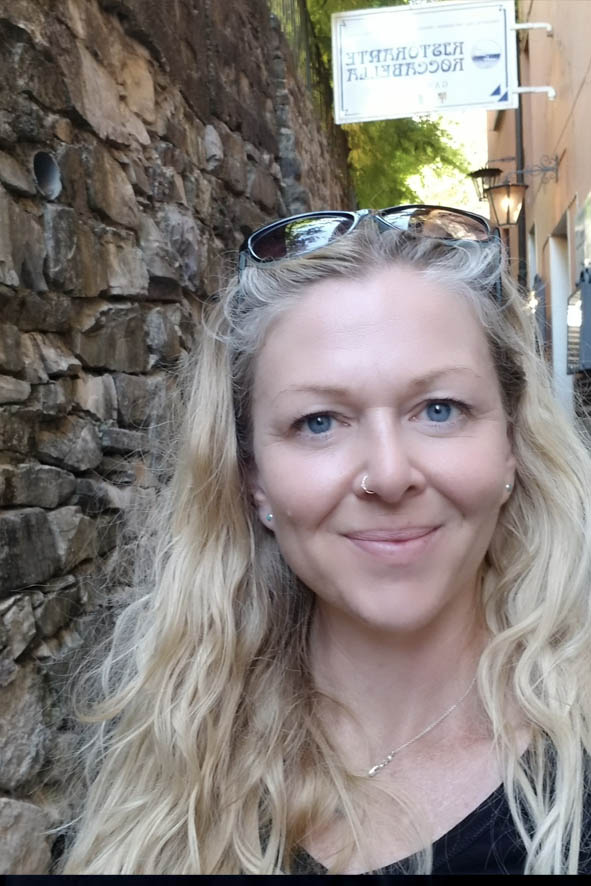 Salomé has been in the healing arts for 25 years. She is educated in Switzerland as a
registered nurse and practiced in the psychiatric field in acute and forensic care as well
as in a reintegration program for chronically mentally disabled individuals. From a
young age, Salomé has been fascinated with the human mind/body and the
understanding of life and learned about the healing properties of essential oils and
herbal medicine from age 16.
She graduated from Mesilla Valley School of Therapeutic Arts in 2007 and has since
been in private practice in New Mexico and now in Asheville, NC.
She deepened her practice in Neuromuscular Therapy, the basics of Structural
Integration, Cranial Sacral Therapy and energy work.
Her Ayurveda journey began in 2013 at the Ayurvedic Institute studying AyurYoga
where she graduated as an YT200 in 2014. She has continued her Ayurvedic
education with immersions in Marma, Pranayama, Ayurveda for Women and Children,
Healing Trauma through Ayurveda and more. In 2018 she graduated as an Ayurvedic
Health Practitioner from New World Ayurveda with Dr. Paul Dugliss M.D. and in 2019 in
Consciousness Based Counseling and Heart-Based Meditation Instruction.
Salomé is a trained Panchakarma therapist at Blue Lotus Ayurveda