An Ayurvedic Perspective on GERD (Gastroesophageal Reflux Disease)
GERD occurs when digestive juices moves upward from the stomach into the esophagus causing acid reflux,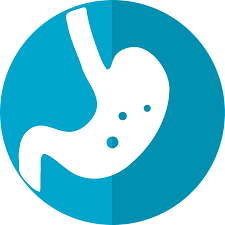 which over time can damage the lower esophageal lining and an increase the risk of precancerous Barrett's esophagus. The causes of GERD can vary from diet and lifestyle factors to obesity, pregnancy, hiatal hernia and the relaxing of the lower esophageal sphincter. Factors such as smoking tobacco, eating too late at night and certain common trigger foods such as coffee, tea, alcohol, chocolate, spicy foods and tomatoes can also play a role in the worsening of symptoms.
Common Symptoms of GERD
Acid reflux
Heart burn
Esophageal spasms
Chest pain (retrosternal)
Regurgitation of food
Difficulty swallowing
Asthma
Chronic cough
An Ayurvedic Perspective on Digestion
To understand GERD and other related digestive disorders, lets first explore the Ayurvedic concept of Agni, the power of digestion. Agni is present within saliva, stomach acids, bile, and enzymes of the pancreatic and small intestine. When Agni is strong it supports robust appetite, optimal digestion, energy, satisfaction and overall vitality. Below is a list of various classifications of digestion according the classical Ayurvedic text on pathology and etiology- Madhava Nidana.
4 Clinical Varieties of the Digestive Fire

Manda Agni occurs when the slow and sluggish nature of kapha dosha impair the digestive fire. This results in symptoms such as low appetite, slow digestion, heaviness in the stomach, food stagnation, acid reflux, sluggish bowels (not dry) and phlegmatic disorders.
Tikshna Agni occurs